I finally gave in and started watching Doctor Who a year or two ago.
What took me so long?
Of course, in the way of geeks everywhere, my new-found affection for all things Whovian crept into other aspects of my life.  I found myself knitting TARDISes in varying shades of blue. I hunted down brass beads to use as coat buttons for a handsome Torchwood agent.  I put feathers on a fascinator.  In short, I blinked, and the Weeping Angels had me.
So far, I have Captain Jack Harkness, complete with vortex manipulator and decidedly sexy coat,
A mug cosy, which I titled 'Tea And Relative Delight In Solution' (improvised pattern),
A 'Bigger on the Inside' shawl (to which I added a Dalek, just because I could),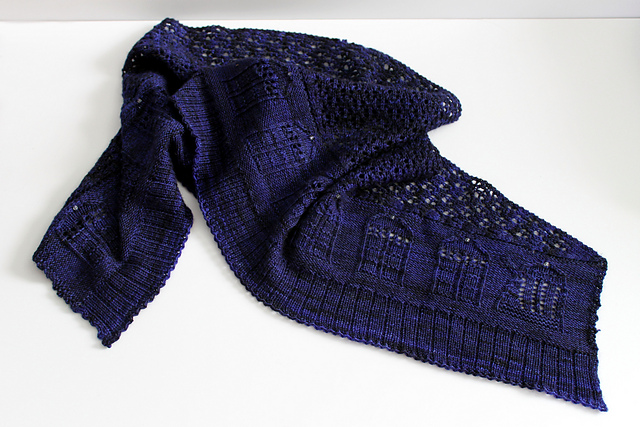 And, the latest, a TARDIS-styled mini-tophat fascinator.
Problem?  What problem?
Tags:
captainjackisdeadsexy
,
crochet
,
doctorwho
,
fascinator
,
geekery
,
Knitting
,
knitty
,
TARDIS
Posted in
Crochet
,
Knitting
|
Comments Off

on Hello, Sweetie